VINYL SAFETY FLOORING
In all buildings there is a responsibility to ensure a safe environment for workers and visitors.  With 90% of accidents due to slips occurring on wet or food contaminated floors, a slip-resistant surface can make a huge difference.
Vinyl safety flooring has been designed with this in mind.
The development of vinyl safety flooring has also moved on to areas that are continually wet, such as showers and changing rooms, where a better slip resistance is required.
Modern safety flooring is easy to maintain, often with PUR coatings. It is available in a wide range of design-led colours and patterns.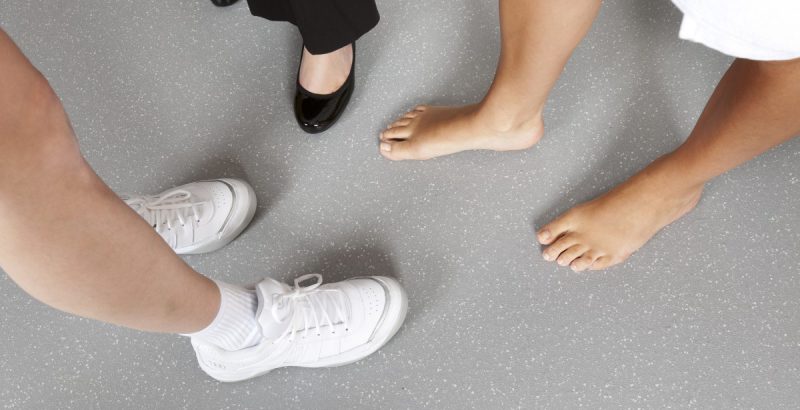 Wet and Dry Environments
Safety floor has now been developed for lasting performance in both shoes and barefoot and can provide lifetime sustained slip resistance in both wet and dry environments.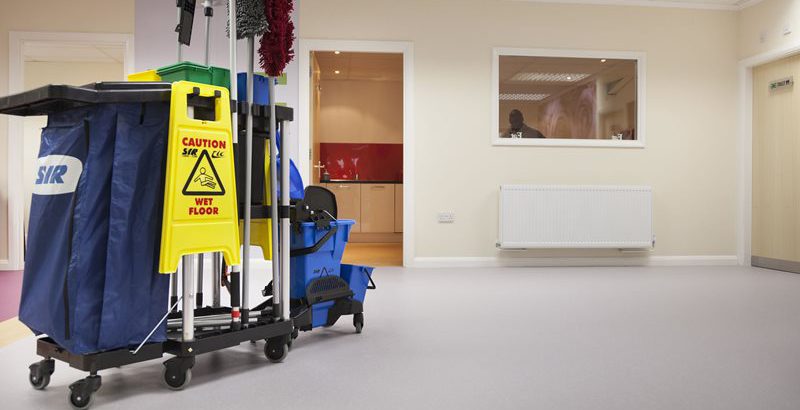 Essential Maintenance
Thorough cleaning is an essential part of floor maintenance to ensure your safety floor is kept safe and clean throughout its life. Effective cleaning also has a vital role to play in ensuring your floor continues to perform to the expected standards.
Need help or advice? Call us now on 0121 355 1919 or request a callback
More Flooring Services
Pinnacle can undertake a wide range of flooring services to meet your specific requirements and budget.
View all services
"We were very grateful for Pinnacle in delivering a high-quality service and finished product at our offices. I did mention how professional and efficient your fitter was during the entire process. He was adaptable and a real team player when working around our other contractor on site and it was a pleasure working with all of the Pinnacle staff involved."
Steve Fisher, Estates Surveyor, Gemini Property
"Pinnacle have been a pleasure to work with. Both flooring and Altro Whiterock installations were completed with no issues from start to finish."
John Leo, Senior Project Manager, Kier Construction Central
"As expected, a quality service from Pinnacle on this project. No complaints or negative comments, carried out with the upmost professionalism. Thank you!"
John Humphries, Site Manager, Interserve Construction