SPORTS FLOORING
This very specialist market has seen great expansion in the UK in recent years as sports flooring facilities are brought up to current standards.
As the leisure and sports industry expands in the UK, so are the products which ensure safety, durability and design of sports flooring. In venues such as gymnasiums, aerobic rooms or sports halls, correct sports flooring can ensure the safety and comfort of those using it.
We can provide the design, specification, supply and installation of premium sports flooring surfaces, enabling us to offer systems that perfectly meet both the needs of a facility and its users.
Our high-quality sports flooring service improves performance and reduce the risk of injury, providing a durable surface for basketball, badminton, volleyball, gym users, P.E. students and more.
We have the knowledge and experience to ensure that all safety needs and regulations are comprehensively met.
By working closely with leading manufacturers, we can provide high-quality sports flooring to suit a multitude of activities, so you can be sure you will get the most suitable specification for the best price.
Pinnacle has plenty of experience of installing sports flooring, from school multi-use halls to Sport England accredited national sports complexes. Whatever the sport, we can source the correct floor covering for you.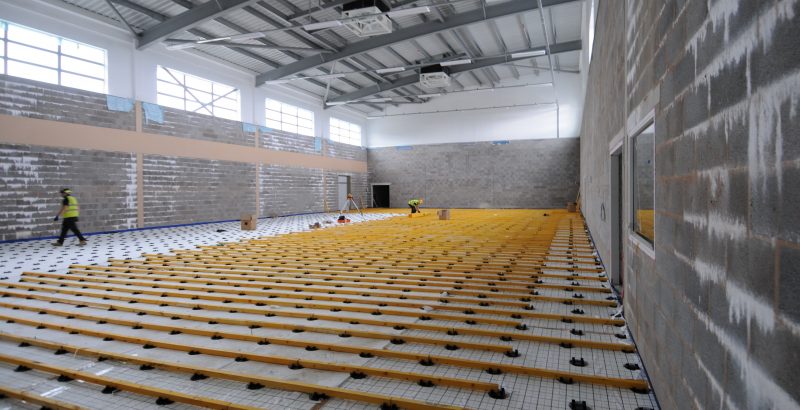 SPRUNG FLOORING
A sprung floor enhances performance and greatly reduces injuries. They can absorb shocks and lower impact levels. Pinnacle can design, supply and install the sprung floor that sits below your sports flooring finish.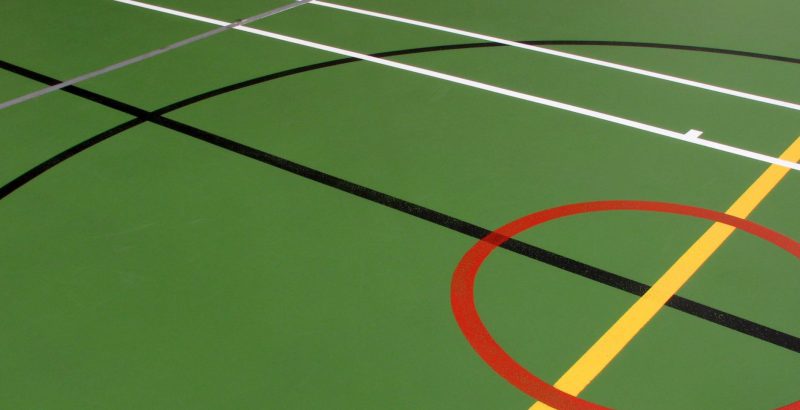 LINE MARKINGS
We have the expertise to design and install line markings to conform to Sport England requirements. This can be part of a complete turnkey solution for your sports flooring project.

Need help or advice? Call us now on 0121 355 1919 or request a callback
More Flooring Services
Pinnacle can undertake a wide range of flooring services to meet your specific requirements and budget.
View all services
"We were very grateful for Pinnacle in delivering a high-quality service and finished product at our offices. I did mention how professional and efficient your fitter was during the entire process. He was adaptable and a real team player when working around our other contractor on site and it was a pleasure working with all of the Pinnacle staff involved."
Steve Fisher, Estates Surveyor, Gemini Property
"Pinnacle have been a pleasure to work with. Both flooring and Altro Whiterock installations were completed with no issues from start to finish."
John Leo, Senior Project Manager, Kier Construction Central
"As expected, a quality service from Pinnacle on this project. No complaints or negative comments, carried out with the upmost professionalism. Thank you!"
John Humphries, Site Manager, Interserve Construction