HYGIENIC WALL CLADDING
Wall cladding is the hygienic alternative to ceramic tiles. It is impact resistant, grout-free and easy to clean. Its smooth surface and classical purity make it a timeless choice for any interior, but particularly commercial kitchens. Available in classic white, but also in colours and with digital images, the design possibilities are endless.
Pinnacle are trained Altro Whiterock installers, working closely with the manufacturer to provide high quality hygienic wall cladding in a variety of settings. Their premier products are HACCP approved and they are made from a high-quality, food-safe PVC u polymer that can handle temperatures up to 60°C. It meets all current EU Directives on health and hygiene.
Our team of trained Altro Whiterock installers can introduce a complete system of compatible wall cladding and door sets to a range of settings, including kitchens, bathrooms, healthcare environments and more. It is also designed to be compatible with Altro safety flooring, giving you an entire hygienic system. Hygienic wall cladding is antibacterial, helping to reduce the number of pathogens in an environment, which is why it's great for healthcare.
Pinnacle's team of Altro Whiterock installers can install hygienic wall cladding in isolation or as part of a wider wall and flooring package. Working closely with the manufacturers, you can be sure of a competitive price.
As an Altro Whiterock contractor we are fully trained and equipped to provide you with a first class installation.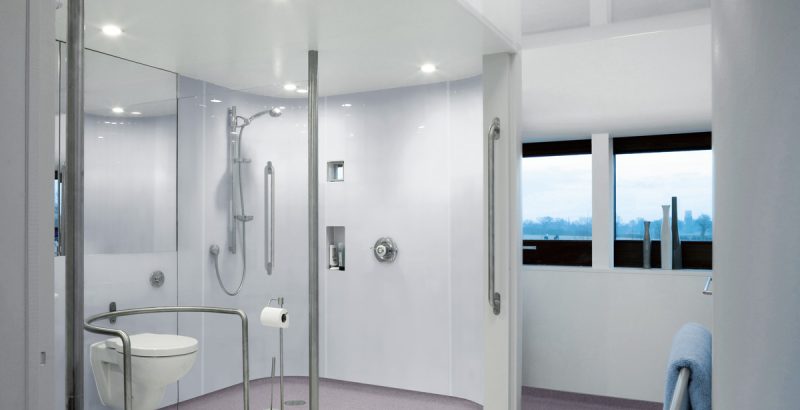 WET ROOM SOLUTIONS
Hygienic wall cladding in conjunction with a suitable barefoot vinyl sheet can provide the perfect wet room solution.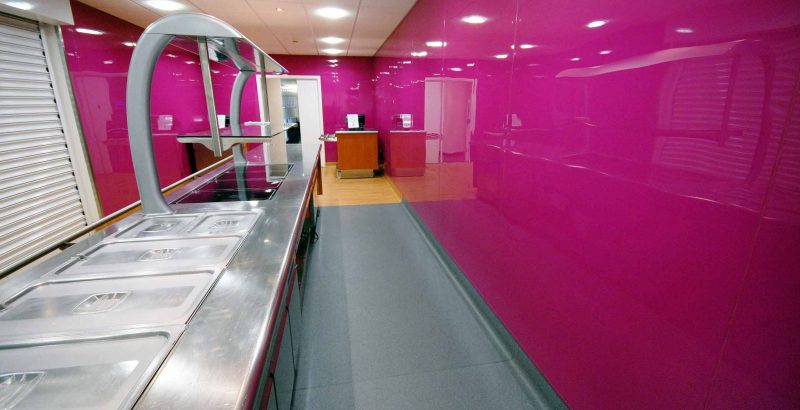 COLOURFUL CLADDING
Whilst white is a popular choice for back of house areas, adding a touch of colour can turn a functional product into a modern decorative wall finish. Bright, bold colours can give your interior a real wow factor.
Need help or advice? Call us now on 0121 355 1919 or request a callback
Pinnacle can undertake a wide range of flooring services to meet your specific requirements and budget.
View all services
"We were very grateful for Pinnacle in delivering a high-quality service and finished product at our offices. I did mention how professional and efficient your fitter was during the entire process. He was adaptable and a real team player when working around our other contractor on site and it was a pleasure working with all of the Pinnacle staff involved."
Steve Fisher, Estates Surveyor, Gemini Property
"Pinnacle have been a pleasure to work with. Both flooring and Altro Whiterock installations were completed with no issues from start to finish."
John Leo, Senior Project Manager, Kier Construction Central
"As expected, a quality service from Pinnacle on this project. No complaints or negative comments, carried out with the upmost professionalism. Thank you!"
John Humphries, Site Manager, Interserve Construction