ENTRANCE MATTING
Entrance matting will help to reduce the risk of slip accidents caused by moisture being transferred from outdoors to the internal floor finishes. It is also an important component in the overall flooring maintenance programme, reducing grit and soiling from transferring into the building.
Adequate and well-designed entrance matting is a vital step to improving both health and safety and also the maintenance of your building.
First impressions are really important and the entrance matting can be the first area seen as you enter a building. By investing in quality matting that looks attractive, you can complement the appearance of all the internal floor finishes and create that wow factor! All commercial buildings can benefit from entrance matting.
Your entrance matting will be fitted by specialist trained fitters to ensure a top quality installation.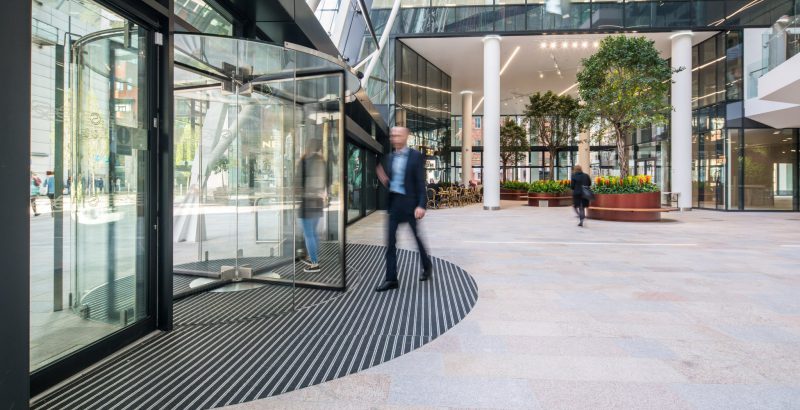 FIRST IMPRESSIONS COUNT
Entrance matting has a function, in both safety and maintenance, but it is often the first flooring seen as you enter a building. Make this first impression count with a quality matting installation.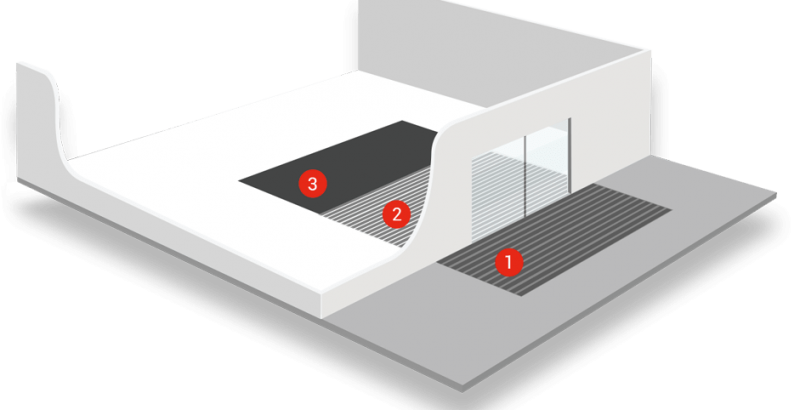 ZONING YOUR ENTRANCE MATTING
By zoning your entrance matting you can ensure the optimum performance of the system to ensure all soiling is removed at the entrances to the building.
Need help or advice? Call us now on 0121 355 1919 or request a callback
More Flooring Services
Pinnacle can undertake a wide range of flooring services to meet your specific requirements and budget.
View all services
"We were very grateful for Pinnacle in delivering a high-quality service and finished product at our offices. I did mention how professional and efficient your fitter was during the entire process. He was adaptable and a real team player when working around our other contractor on site and it was a pleasure working with all of the Pinnacle staff involved."
Steve Fisher, Estates Surveyor, Gemini Property
"Pinnacle have been a pleasure to work with. Both flooring and Altro Whiterock installations were completed with no issues from start to finish."
John Leo, Senior Project Manager, Kier Construction Central
"As expected, a quality service from Pinnacle on this project. No complaints or negative comments, carried out with the upmost professionalism. Thank you!"
John Humphries, Site Manager, Interserve Construction