CARPET TILES
Carpet tiles offer excellent commercial wear ratings, static dissipative properties and easy maintenance qualities, making them the right choice for your space.
Carpet tiles are widely used and their versatility means that whether you are creating an office work area, an education space or a leisure industry meeting place you are sure to be able to provide a unique design.
The leading manufacturers are always innovating and providing new products that allow cutting-edge design
Carpet tiles are extremely versatile and can easily be replaced in the event of damage or provide easy access to the sub-floor. Along with the maintenance benefits of carpet tiles, the scope for design is limitless.
Modern products allow the creation of patterns, plank effects and even logos. They can be laid in various directions to create subtle patterns or we can create a unique flooring space for your working environment by using our Flooring Design service.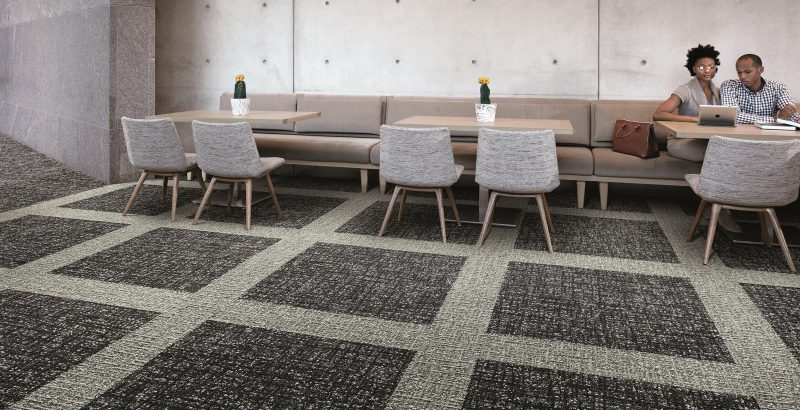 CARPET TILE DESIGN
The design possibilities for carpet tiles are endless. Pinnacle can help you choose the most suitable products for your space and budget. Colour schemes can be chosen to co-ordinate with your interior design or corporate colours.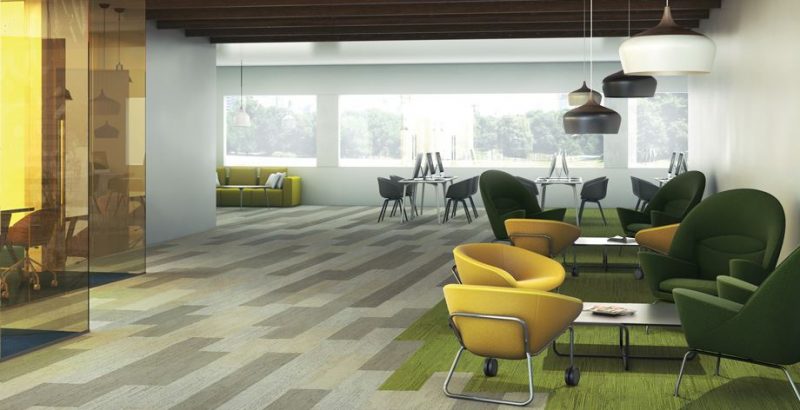 CARPET TILE PLANKS
Carpet tile modules have evolved into different shapes and the use of planks now offers huge design possibilities. Installed as either a uniform pattern, random or even herringbone, the bespoke designs can be really effective.
Need help or advice? Call us now on 0121 355 1919 or request a callback
More Flooring Services
Pinnacle can undertake a wide range of flooring services to meet your specific requirements and budget.
View all services
"We were very grateful for Pinnacle in delivering a high-quality service and finished product at our offices. I did mention how professional and efficient your fitter was during the entire process. He was adaptable and a real team player when working around our other contractor on site and it was a pleasure working with all of the Pinnacle staff involved."
Steve Fisher, Estates Surveyor, Gemini Property
"Pinnacle have been a pleasure to work with. Both flooring and Altro Whiterock installations were completed with no issues from start to finish."
John Leo, Senior Project Manager, Kier Construction Central
"As expected, a quality service from Pinnacle on this project. No complaints or negative comments, carried out with the upmost professionalism. Thank you!"
John Humphries, Site Manager, Interserve Construction