The Meadow Birth Centre is a former antenatal ward and maternity triage which has been converted into four en-suite birthing rooms named Poppy, Cornflower, Daisy and Violet.  Meadow Birth Centre has been designed to look and feel homely, colourful and bright, helping everyone involved to feel comfortable and relaxed throughout the process.
This style of birthing unit is relatively rare but becoming more popular throughout the UK.  Those involved with the project visited other birthing units to see what was already being done successfully.  A selection of Altro flooring and Altro Whiterock hygienic wall cladding was used to fulfill the hospital's design requirements to combine original and striking aesthetics with practicalities.
Altro Whiterock Chameleon wall cladding was chosen to add stunning, bright blocks of high gloss colour in birthing rooms, corridors, kitchens and en suite bathrooms. These bursts of colour were used alongside Altro Whiterock White to create unusual and striking designs.
Altro Whiterock is a cost-effective sheet extruded from a high quality PVC u polymer. It is easy to clean, impact resistant and grout-free. It meets all current EU Directives on health and hygiene.
Safety flooring was a must for the birthing unit, and Altro Aquarius – a specialist solution developed specifically for use in wet and dry areas, for shoe and barefoot use – was ideal for this environment which sees midwives, other staff and visitors plus mothers in and out of birthing pools with bare feet.  Altro Aquarius caters for all these requirements, with one product that can eliminate the risk.
As Altro Whiterock installers Pinnacle can help you with a project of this nature and whether its hygienic wall cladding or flooring in Birmingham or throughout the country we are best placed for your project.
Pinnacle have vast experience as safety vinyl and Altro Whiterock installers.  Get in touch with your project requirements.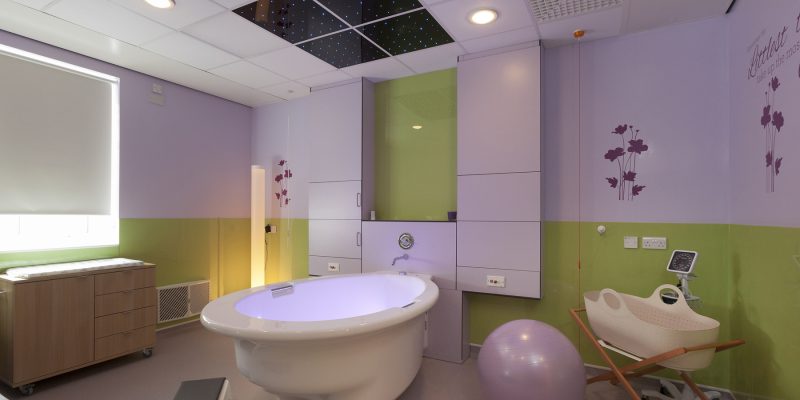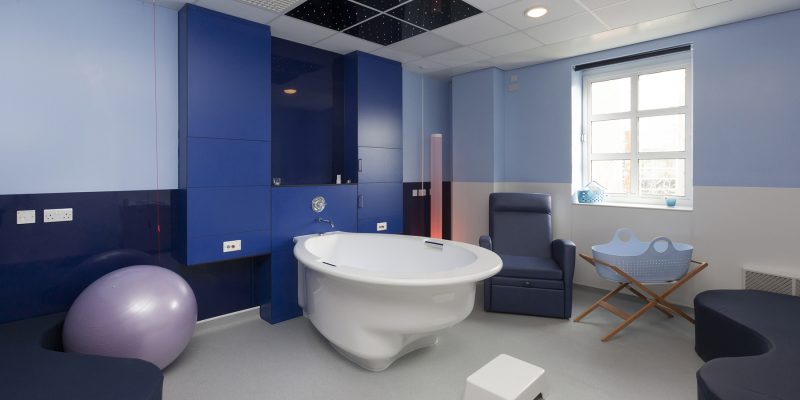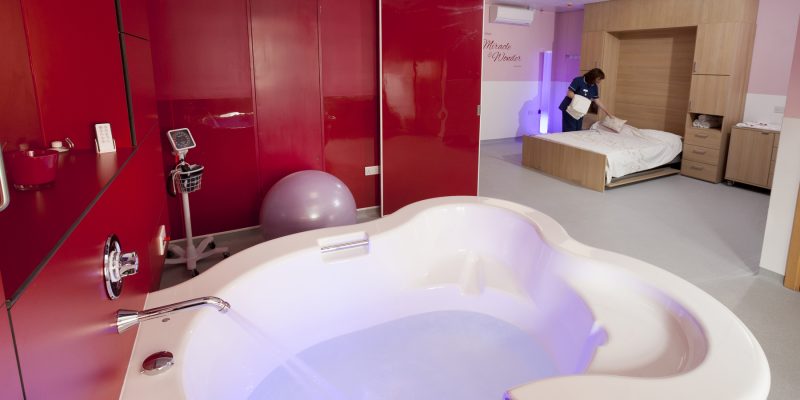 Back to case studies
More Case Studies
Pinnacle has been working on many prestigious projects across all sectors. Project size ranges from small works to projects approaching £1 million.

Please browse some of our most recent work.
View All Case Studies
Need help or advice? Call us now on 0121 355 1919 or request a callback